Screen, Assess, Treat, Repeat: Overview of T2DM Guidelines
Description
To lay the foundation, this opening session summarizes guideline-based practices for screening, assessing, and treating T2DM.
Learning Objectives
Improve screening and diagnosis of prediabetes and diabetes
Develop individualized guideline-based treatment strategies
---
Speakers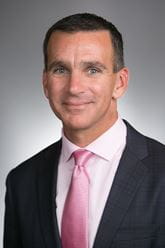 Chuck grew up in Northern California and completed his undergraduate degree at Harvard University. He attended medical school at the University of Wisconsin - Madison and completed residency training in family medicine at UC Irvine. He stayed on as f...
---
Educational Partners
Commercial Supporters
Lilly. For further information concerning Lilly grant funding visit www.lillygrantoffice.com., Merck & Co., Inc., Novo Nordisk Inc.