Beyond T2DM: How to Reduce Global Risk
Description
This cumulative session on global risk reduction discusses the complexities of caring for patients with diabetes and prepares you for an energized return to your practice.
Learning Objectives
Develop individualized guideline-based treatment strategies
Distinguish among available and emerging diabetes therapies
Apply current evidence to mitigate comorbidities and complications
Encourage patients to participate in diabetes self-management education and support
---
Syllabus
Download a PDF of the presented slides
DOWNLOAD
Speakers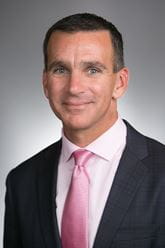 Chuck grew up in Northern California and completed his undergraduate degree at Harvard University. He attended medical school at the University of Wisconsin - Madison and completed residency training in family medicine at UC Irvine. He stayed on as f...
---
Educational Partners
Commercial Supporters
Lilly. For further information concerning Lilly grant funding visit www.lillygrantoffice.com., Merck & Co., Inc., Novo Nordisk Inc.