Lifestyle is the Medicine; What's the Spoon?
Description
Imagine the impact of diet and lifestyle on the human condition if knowledge were power; now consider the toll associated with failing to use that power. This keynote address will look closely at the body of evidence relating dietary pattern to human health and make the case that we are NOT clueless about the basic care and feeding of our species. Endless debate about the details of optimal diets, and an insatiable pop culture fascination with scapegoats and silver bullets, distract us from the well-known fundamentals of healthful eating and forestall the stunning advances in public health that would ensue were we to turn what we know into what we do. Dr. David Katz will make the case that lifestyle is the best, readily available medicine and culture could be the spoon that helps it go down. In the service of adding years to lives and life to years, learn what can be done to leverage lifestyle in both clinical and cultural settings.
Learning Objectives
Acquire some specific tools to address lifestyle medicine in the context of primary care
Gain insights into the dual roles that clinical and cultural settings play in influencing the uptake of lifestyle as medicine
---
Syllabus
Download a PDF of Presented Slides
DOWNLOAD
Speakers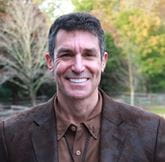 David L. Katz, MD, MPH, FACPM, FACP, FACLM, earned his BA degree from Dartmouth College (1984); his MD from the Albert Einstein College of Medicine (1988); and his MPH from the Yale University School of Public Health (1993). He completed sequential r...