Healthcare As Collaboration: Using Participatory Medicine to Cure What Ails Healthcare
Description
For four decades, leading health care professionals have called patients the most under-used resource in healthcare, a sentiment amplified by statements like "Nothing about me without me." But slogans alone don't cause change, and the time has come to teach clinicians (and patients/caregivers) to evolve healthcare in the internet age and to seek the evidence, rationale, and theoretical basis for these practices. While many patients are not yet "e-patients" (empowered and engaged), new care models are emerging and real. When new methods are understood and developed, the workload can be rebalanced, and the results can be more fulfilling for all. This unconventional keynote will be shared by the best-known exemplars of this new model: stage IV cancer survivor "e-Patient Dave" deBronkart and his physician, Dr. Danny Sands. They are two of the co-founders of the Society for Participatory Medicine and co-authors of "Let Patients Help: A Patient Engagement Handbook." You will learn about the transformative and potentially disruptive movement of participatory medicine and leave informed--even empowered--to take effective new actions on behalf of your patients.
Learning Objectives
State three examples of what the "e" in e-patient represents
Explain the three complementary types of information that patients need
Review five best practices for use of the EHR in the exam room
Explain why involving patients in clinical decisions is important
Name three ways health care professionals can ease into the practice of participatory medicine
---
Speakers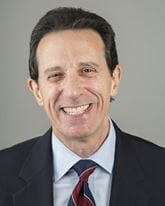 Dr. Danny Sands is passionate about healthcare transformation. A practicing physician with training and experience in clinical informatics, Dr. Sands has worked in a variety of capacities in the health care IT industry for almost 25 years. He spent a...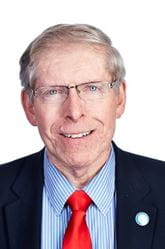 Dave deBronkart, known on the internet as "e-Patient Dave," survived Stage IV kidney cancer (median survival 24 weeks) by being highly engaged in his own care, in partnership with his clinicians, and has gone on to become a global activist for partic...