Weight Matters: Refocusing Diabetes Care in People with Obesity
9:45 AM - 10:45 AM
Hall C, Level 1
Description
PCPs stand on the frontlines of obesity management but often do not optimally provide the comprehensive and long-term care these patients require. Bias toward people with obesity can cloud clinical judgement, and comorbidities can take priority over addressing obesity. This expert-led session focuses on obesity as a serious, chronic illness and acknowledges intrinsic and extrinsic biases that negatively affect clinical judgment and relationships with patients. Clinicians will walk away with evidence-based strategies for obesity treatment that includes lifestyle interventions and long-term use of anti-obesity medications as indicated by recent guidelines. Finally, clinicians will hear about emerging treatment options that will likely expand their armamentarium.
Learning Objectives
Describe the abundant consequences of excess weight in people with diabetes (PWD) and how these contribute to increased comorbidities and progression of diabetes
Avoid therapeutic inertia by identifying people with diabetes and obesity who can benefit from weight-targeted treatment escalation early in their disease course
Select treatment options for patients with diabetes and obesity that target weight loss to achieve overall health
Outline communication strategies that overcome clinician bias towards people with obesity (PWO) and address obesity as a chronic health issue that requires long-term care
---
Speakers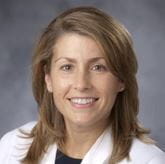 Dr Jennifer Green is an associate professor of medicine in the division of endocrinology, metabolism, and nutrition at Duke University; is a faculty member of the Duke Clinical Research Institute; and has served as chief of the endocrinology section ...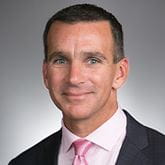 Chuck grew up in Northern California and completed his undergraduate degree at Harvard University. He attended medical school at the University of Wisconsin - Madison and completed residency training in family medicine at UC Irvine. He stayed on as f...
---
Educational Partners
Commercial Supporters
This activity is supported by an educational grant from Lilly