Diagnosis and Management of Common Skin Complaints in Primary Care
12:30 PM - 1:30 PM
Ballroom CDE, Level 3
Description
There have been many advances in the management of dermatologic disease. This session will provide an update on common skin disorders including acne diagnosis and management, atopic dermatitis, psoriasis, scabies, and neoplasms.
Learning Objectives
Identify and distinguish acne from acneiform dermatoses
Describe the appropriate management of acne
Outline novel therapy for common skin disorders: atopic dermatitis, alopecia areata and vitiligo, psoriasis and bullous disease
Review common infections and infestations such as zoster and scabies
Identify benign and malignant neoplasms
---
Speakers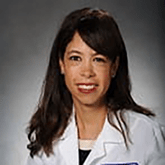 Dr. Haley is a Board Certified Dermatologist and Dermatopathologist in the Department of Dermatology at Kaiser Permanente. She specializes in skin cancer, inflammatory skin disorders, medical dermatology and autoimmune bullous disorders. She is Assoc...