Advances in Medicine in the Last Quarter Century and Predictions About the Future
7:45 AM - 8:45 AM
Hall C, Level 1
Description
During this 60 minute keynote, Drs. Chopra and Domino will recount the major advances in medicine over the last 25 years. The stories will engage the audience, often recounting serendipity-chance and the prepared mind. Some of the brilliant scientists who changed old dogma were awarded the Nobel Prize in Physiology or Medicine. Advances continue to be made every day and the speakers will make bold predictions about what is in the offing.
Learning Objectives
Identify the top 10 advances in medicine in the last quarter century and discuss their impact in clinical practice
Emphasize the role of serendipity as well as that of concerted research with the underpinnings of scientific foundations
Discuss how applications of artificial intelligence, microbiome CRISPR and gene editing, and psychedelic revolution will unravel in the next decade and will have major positive health consequences
---
Speakers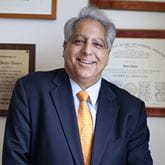 Sanjiv Chopra, MD, is Professor of Medicine and former Faculty Dean for Continuing Medical Education at Harvard Medical School. He currently serves as a Marshall Wolf Master Clinician Educator in the Department of Medicine at Brigham and Women's Hosp...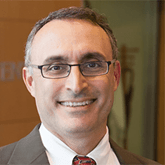 Dr. Frank J. Domino is a Professor and the Pre-doctoral Education Director for the Department of Family Medicine and Community Health at the University of Massachusetts Chan Medical School in Worcester, MA. He has been at Umass since 1996. Dr. Domi...