Cannabis: Medicine, Myth, or Mistake?
10:35 AM - 11:35 AM
Hall B, Level 1
Description
This presentation will review the history and current policies related to cannabis use in California, with an emphasis on how recent legalization and ongoing medical marijuana clinics impact primary care. The faculty will review how cannabis is consumed and discuss the scientific basis of what is known about therapeutic and harmful effects. You will walk away from this session with a roadmap on how to address cannabis use in inpatient and outpatient treatment settings and how to answers questions from patients and families.
Learning Objectives
Recognize how cannabis is consumed in the current landscape of legalization
Describe best practices in the screening and treatment of cannabis use disorder
Increase awareness of the physical, mental, and social impact of cannabis use on primary care patients
Review efficacy data of cannabis for medical conditions
---
Syllabus
Download a PDF of presented slides.
DOWNLOAD
Speakers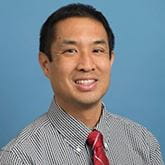 Dr. Fong is a Professor of Addiction Psychiatry at the Jane and Terry Semel Institute for Neuroscience and Human Behavior at UCLA. He is the director of the UCLA Addiction Psychiatry Fellowship, a one-year program that provides clinical training...