Curriculum
1.50 CME Credit
A Pri-Med Curriculum - Incretin-Based Multiagonist Therapy: Emerging Treatment for Diabetes and Obesity
Do you care for patients with diabesity (type 2 diabetes and obesity) and want to better understand how incretin hormone targeting medications like GLP-1 receptor agonists have revolutionized the treatment of these conditions? Are you interested in the emerging data around incretin multiagonists and how they may further extend the benefits of GLP-1 receptor agonists provide in this patient population?
If so, take part in this self-paced curriculum that reviews the physiology behind incretin-based agonists and discusses their current and rapidly expanding role in the care of people with type 2 diabetes and obesity.Take this 3-part series of short interactive video modules that are broken down by topic and go into more detail on each learning objective. Earn a maximum of 1.50 AMA credits by completing all 3 activities!
CME Information
1.50 AMA PRA Category 1 Credits™, 1.50 ABIM MOC or 1.40 AANP, including 1.04 AANP Pharm
Release Date: 12/17/2021
Available for credit until 1/31/2024
Learning Objectives
Discuss the interrelationship between T2DM and obesity and the therapeutic advantages of early treatment intensification to reduce the long-term health risks associated with both conditions.
Explore incretin physiology to understand the clinical benefits of incretin-based therapies on glycemic control, weight, and other metabolic processes.
Evaluate clinical trial evidence that demonstrates the value of incretin-based multireceptor agonism in the future care of patients with T2DM, obesity, and related metabolic disorders.

Courses
1.50 CME/CE CREDITS
3 Courses
Interactive Learning

0.50 CME/MOC

0.40 AANP | 0.04 PHARMACOLOGY

Interactive Learning

0.50 CME/MOC

0.42 AANP | 0.42 PHARMACOLOGY

Interactive Learning

0.50 CME/MOC

0.58 AANP | 0.58 PHARMACOLOGY
Faculty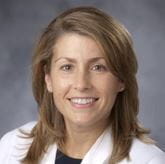 Jennifer B. Green, MD
Professor of Medicine
Department of Medicine, Division of Endocrinology
Faculty Member, Duke Clinical Research Institute
Duke University Medical Center
Durham, NC
Learn More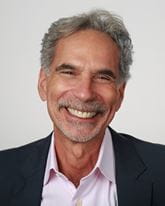 Robert F. Kushner, MD, FACP
Professor, Departments of Medicine and Medical Education
Northwestern University Feinberg School of Medicine
Chicago, IL
Learn More
Supporters and Partners
Commercial Supporter
Lilly. For further information concerning Lilly grant funding visit www.lillygrantoffice.com
Education Partner
Pri-Med Institute
A Pri-Med Curriculum - Incretin-Based Multiagonist Therapy: Emerging Treatment for Diabetes and Obesity