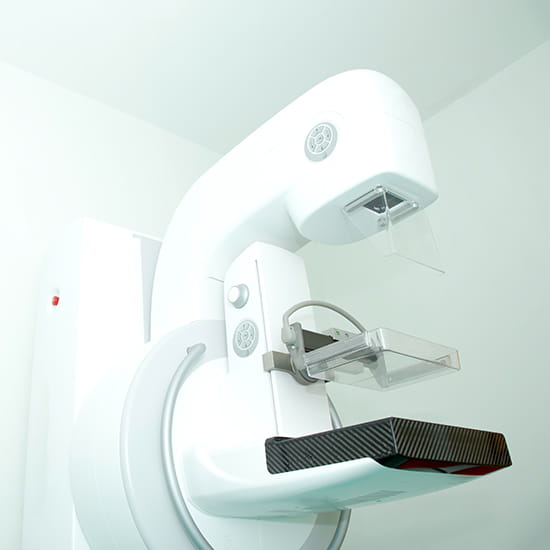 Podcast
More is Not Better: Overutilization of Breast Imaging - Frankly Speaking EP 98This episode reviews a study that looked at imaging that was performed over a one year period for women with a complaint of breast pain.
Guest: Jill Terrien PhD, ANP-BC

This episode reviews a study that looked at imaging that was performed over a one year period for women with a complaint of breast pain.
CME Information
0 Credits - Not for CME/CE Credit
Release Date: 12/10/2018
Expiration Date: 12/31/2099
Topics
Faculty
Faculty Disclosures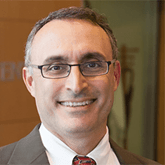 Frank J. Domino, MD
Professor, Family Medicine and Community Health, University of Massachusetts Chan Medical School, Worcester, MA
Learn More



Resources
Anne C. Kushwaha

,

Kyungmin Shin

,

Megan Kalambo

,

Ravinder Legha

,

Karen E. Gerlach

,

Megha Madhukar Kapoor

, and

Wei T. Yang

.

Overutilization of Health Care Resources for Breast Pain

.

American Journal of Roentgenology

2018 211:1, 217-223

https://www.ncbi.nlm.nih.gov/pubmed/29792736
Breast Cancer Screening Guidelines for Women accessed 11/2/2018 https://www.cdc.gov/cancer/breast/pdf/BreastCancerScreeningGuidelines.pdf
Transcript
Dr. Frank Domino:
Hi, this is Frank Domino, Professor in the Department of Family Medicine and Community Health at the University of Massachusetts Medical School. Joining me today to discuss breast pain and how to evaluate it is Jill Terrien, associate professor in the Graduate School of Nursing and Director of the Nurse Practitioner Program at the University of Massachusetts Medical School. Hi Jill.
Jill Terrien:
Hi Frank.
Dr. Domino:
So breast pain is pretty common. Can you tell us how common it is?
Jill Terrien:
It is very common, anywhere from 52% to 67% of the female population experiences breast pain. And the breast pain can really affect quality of life, and then even in women less than age 35, they're gonna end up with probably having some imaging three times more likely than an older cohort.
Dr. Domino:
Wow, so breast pain is extremely common more than half the women experience it in their lifetime according to your data, what do we know about imaging and breast pain?
Jill Terrien:
So I'm gonna... Actually I found a study that looked at an imaging center that collected data over a year, specifically for women that were referred for imaging because of breast pain. They did exclude people that had any sort of breast cancer history or any nipple or skin findings of concern, and also, lactating women were not included in this study. And what they did is they looked at who they were, what type of imaging they had, and basically what the outcome being was there a significant finding from any of the imaging that they used.
Dr. Domino:
And what did they find?
Jill Terrien:
Well, what they found is, is that over 95% of the people under the age of 40, had absolutely no findings. People over the age of 40 and then if you even got higher in age, like there was one cancer that was found in a woman and she was 70, but the interesting piece of that was her breast pain was in the opposite breast where they found the actual cancer.
Dr. Domino:
So the imaging itself found The Cancer but didn't necessarily address her breast pain.
Jill Terrien:
Correct.
Dr. Domino:
Oh, wow. So it sounds like this is a fairly large study. And most of these women, 95% had nothing, had no positive findings on exam and of those who had positive findings, very few sounded serious. Is that right?
Jill Terrien:
That is correct.
Dr. Domino:
Wow. So tell us a little bit more about breast pain. How does it differ between under 40 versus over 40?
Jill Terrien:
Sure. Well, just a little bit about some information I looked at, the statistics, that most women that experience breast pain, the median age of onset is around the age of 36. The average duration of pain is about five years in the study that I looked at and all the way up to 12 years. In this particular study that is attached to this episode, the age range was quite extensive. Age 13, which is really young up to the age of 92. So we've got the really young and the really old. But the median age was between the ages of 43 and 44 is what it worked out to. So what we know about breast it's a significant problem in our population, and then as a primary care provider, that it's gonna be a pretty common thing that we see in the population that visits us.
Dr. Domino:
I understand there's two different types of breast pain. Those that's there... The pain that's there all the time versus the pain that seems to come and go.
Jill Terrien:
Yes, and so cyclic versus non-cyclic. And when I think about cyclic pain, I think what could be driving that. Is it hormones, is it a substance such as caffeine or is it something else? I'm a big believer in diaries whether it be for headaches or any sort of... Especially a complaint of pain that's on going. Is there anything that happens around the time of the pain, anything that's ingested? Anything going on in the body? So I really am a proponent for my patients to keep track of when the pain happens and what are the qualities about it?
Dr. Domino:
Okay, so we know that breast pain is really common. There seems to be two types. How would you recommend we work up breast pain in our office, should we get imaging on everyone? Should we do any blood tests? What do you think?
Jill Terrien:
Well, does imaging make you feel better?
Dr. Domino:
Well, it probably makes you feel like you're less likely to be sued.
Jill Terrien:
So I think we have to look at how do we address the breast pain symptoms without going overboard and that is quite a tight rope to walk sometimes. 'cause I think we can all tell a story about maybe one of our colleagues that maybe should have but didn't and so on. So without getting into that, let's look at Amy. Right?
Dr. Domino:
Right.
Jill Terrien:
So she's here with the breast pain. So first of all, I want a detailed history. I want her family history, and to look for anything that makes her look... We say in her story at the beginning of this episode that she doesn't have any breast cancer risk factors. So in not Amy, in your patient with breast pain, you go out looking for any breast cancer history, whether it be in her the mom's side, the dad's side, siblings. And if anybody has had any genetic predisposition to it, I'm specifically talking about BRCA expression. So, looking for that. Other risk factors is your patient overweight? Do they have diabetes, are they a smoker, or tobacco use period? Any of those types of risk factors. So, you wanna know that.
You wanna know the type of pain. So again, I talked about the diary how long they've had it, when is it happening, what menstrual life are they in right now. Are they perimenopausal? It can be a very difficult time. And also I wanna do a clinical breast exam on my patient, and can I reproduce the pain? Can I pinpoint the pain here in the office? Can I feel anything? And so that all of that has got to be taken into consideration before you decide is imaging warranted and what is imaging gonna tell me?
Dr. Domino:
I think that's a great point as she's 38, a mammogram is probably gonna be fairly non-diagnostic. So, what imaging would you get with Amy?
Jill Terrien:
Well, possibly, if I'm convinced by a clinical breast exam that I've got something there, something concerning, it's very, very clear to me, I might consider using an ultrasound as a diagnostic tool.
Dr. Domino:
Okay, great. Anything else we need to talk to Amy about? She's clearly upset. She's worried sick that this is something serious. How would you address that with her?
Jill Terrien:
Well, I'd wanna find out directly what are her fears? Has something happened to a co-worker or a friend? 'cause sometimes you get people that get scared, they hear stories about their family or friends and then they seem to have a symptom that's concerning. And so first of all, I wanna know what's making her so worried. So we need to unpack that a little bit. But then I think I could clearly with a negative clinical breast exam, probably reassure her that in her age group, there is less than a 0.1% incidents of breast cancer.
Dr. Domino:
And I think that sounds very wise. And preventing her from getting unnecessary tests decreases the risk of false positives and chasing your tail and possibly doing a harm with a biopsy when there's clearly not going to be much benefit. Jill, this is great, I appreciate Amy's case and the paper that demonstrated the real limits to what imaging can tell us. Thanks again.