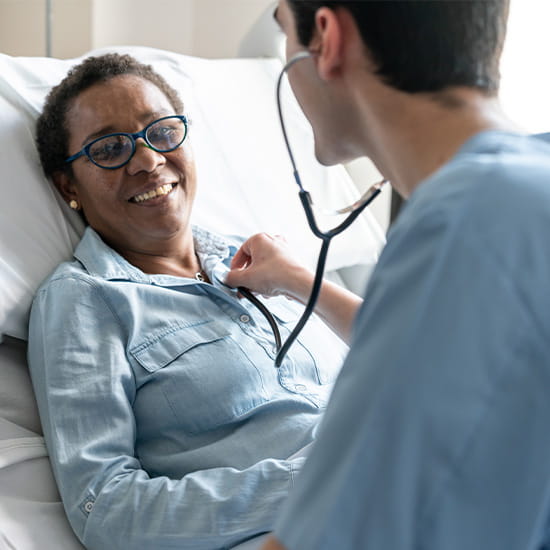 Virtual CME Program
Cardiovascular Disease and Patient-Centered Care for African Americans
Episode 2: Bridging the Gap: Conversations with Dr. Hall
This session will provide an overview of the best practices in the treatment of cardiovascular problems in African Americans with a focus on hypertension, heart failure, stroke, vascular disease, arrhythmias, and thrombosis. Overarching trends in salt sensitivity, smoking, and medication adherence will also be reviewed, as well as opportunities to positively impact behavior.

Dr. Hall is a Primary Care Physician and an expert in Black American Health and Healthcare. He is the former chair of the Ohio Commission on Minority Health, Director of the National Center for African American Health, Research, Education and Policy at Cleveland State University, and Author of "Patient-Centered Clinical Care for African Americans: A Concise, Evidence-Based Guide to Important Differences and Better Outcomes".

Please note that any data, indications, and guidelines presented in this activity are current as of the recording on 08/11/2020 and they are subject to change as new information is published.
CME/CE Information
0 Credits - Not for CME/CE Credit
Release Date: 8/11/2020
Expiration Date: 8/11/2022
Faculty
Learning Objectives
Review the health disparities in the US for cardiovascular diseases including hypertension, myocardial infarctions, stroke, and vascular disease
Describe best practices in the treatment of hypertension in African Americans
Examine the impact of salt on cardiovascular diseases in African Americans and the benefit of salt-reduction counseling
Describe potential differences in the management of warfarin in African American patients needing anticoagulation

Faculty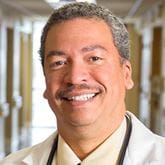 Gregory L. Hall, MD
Associate Professor of Integrative Medical Sciences, Northeast Ohio Medical University, Rootstown, OH
Associate Professor of Internal Medicine, Northeast Ohio Medical University, Rootstown, OH
Assistant Clinical Professor in Medicine, Case Western Reserve University School of Medicine, Cleveland, OH
Director, Center for African American Health, Research, Education & Policy, Cleveland, OH
Learn More
Supporters and Partners
Commercial Supporter
Not Applicable
Education Partner
Not Applicable
Cardiovascular Disease and Patient-Centered Care for African Americans