All Online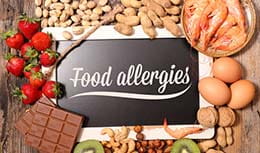 0.76 CME CREDIT
This talk will discuss adverse food reactions, both immunologic and non-immunologic. The session will focus on immunoglobulin E (IgE) mediated immune reactions. Along with discussing how to diagnose and treat food allergies, the faculty will review common food allergens in adults and risk factors associated with severe food allergies.
---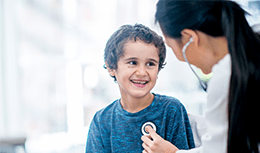 1 CME CREDIT
This lecture will provide a medical literature and practice guidelines update on hot topics in pediatrics. Through a series of case-based presentations, the faculty will review the evidence and basis for changes in the recommendations for food allergies. The talk will also discuss updates and evidence for recommendations regarding HPV and meningitis B vaccinations. Lastly, the presentation will touch upon adolescent challenges and gender identity.
---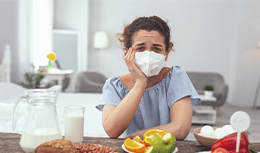 0.25 CME CREDIT
Many adults report having food allergies. However, many of those who have a food allergy have not been diagnosed by a physician and many who report having a food allergy may not have one at all. Join us for a discussion and recent review of data about the prevalence of food allergies in adults, and how to assess and manage food allergies.
---