All Online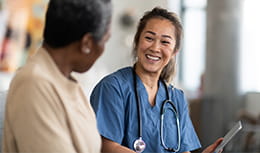 0.25 CME CREDIT
Guest: Jill Terrien PhD, ANP-BCMusic Credit: Richard Onorato
Many providers are dissatisfied with patient visits because of issues such as time limits and technology burden. Join us as we discuss 5 practices that could improve satisfaction with visits for both patients and providers.
---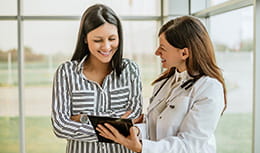 1 CME CREDIT
For four decades, leading physicians have called patients the most under-used resource in healthcare, a sentiment amplified by statements like "Nothing about me without me." But slogans alone don't cause change, and the time has come to teach clinicians (and patients/caregivers) to evolve healthcare in the internet age and to seek the evidence, rationale, and theoretical basis for these practices. While many patients are not yet "e-patients" (empowered and engaged), new care models are emerging and real. When new methods are understood and developed, the workload can be rebalanced, and the results can be more fulfilling for all. This unconventional keynote will be shared, fittingly, by the best-known exemplars of this new model: stage IV cancer survivor "e-Patient Dave" deBronkart and his physician, Dr. Danny Sands. They are two of the co-founders of the Society for Participatory Medicine and co-authors of "Let Patients Help: A Patient Engagement Handbook." Participants will learn about the transformative and potentially disruptive movement of participatory medicine, and they will leave informed -- even empowered -- to take effective new actions on behalf of their patients.
---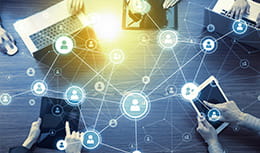 1 CME CREDIT
Kevin Pho, MD is a practicing board-certified internal medicine physician and a health care social media leader since 2004. He is co-author of the book, "Establishing, Managing, and Protecting Your Online Reputation: A Social Media Guide for Physicians and Medical Practices." Dr. Pho will take you through his decade-long social media journey, and show how social media can make a profound difference in 3 important ways. First, how social media can facilitate the connection between health professionals and patients. Second, how social media can proactively define and protect an online reputation. And finally, how social media can share the stories of those who intersect with our health care system, but are rarely heard from. Not only will you see how social media made a difference in Dr. Pho's life, you will also be inspired to use social media and make your own difference in health care.
---