Emerging Clinical Approaches to the Effective Management of Diabetes & Associated Risks
Description
This activity is part of the
It is well proven that effective glycemic control among patients with type 2 diabetes can reduce the risk of diabetes-related microvascular and macrovascular complications. This dynamic and interactive live educational program will feature renowned faculty experts who will lead an interactive discussion of important evidence supporting emerging clinical strategies, shared decision making and ways in which to individualize care so as to best manage the challenges of diabetes, the progression of disease and how to mitigate associated risks
Learning Objectives
Set glycemic goals and sequence oral treatments based on the latest management guidelines in individuals with T2DM
Select oral combination antidiabetic therapies to maximize glycemic efficacy while reducing the risk of hypoglycemia, weight gain, and cardiovascular events in individuals with normal and impaired kidney function
Appropriately utilize available oral fixed-dose combinations to maximize adherence to treatment
---
Syllabus
Download a PDF of the presented slides.
DOWNLOAD
Speakers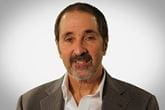 William H. Polonsky is President and Founder of the Behavioral Diabetes Institute, the world's first organization wholly dedicated to studying and addressing the unmet psychological needs of people with diabetes. He is also Associate Clinical Profess...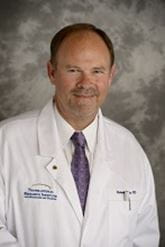 Richard E. Pratley, MD is an internationally recognized expert in diabetes and is board certified in internal medicine. He received his medical degree from Wayne State University in Detroit, and completed fellowships in geriatric medicine and geronto...
---
Educational Partners
Commercial Supporters
Merck & Co., Inc.