Updates from the 2018 ACC Scientific Sessions: Important Takeaways That Will Change Clinical Practice
Description
This session will review a number of clinically relevant trials/topics recently presented at the American College of Cardiology Scientific Sessions in March 2018, including updates in the management of patients with hypercholesterolemia, heart failure, valvular heart disease, arrhythmias, and more.
Learning Objectives
Interpret outcomes data for PCSK9 inhibitors and determine how these studies will impact management of hypercholesterolemia in at-risk individuals
Recognize that transcatheter aortic valve replacement (TAVR) has become a standard procedure for patients with aortic stenosis at intermediate and high surgical risk
Understand that direct oral anticoagulants will be used more frequently to reduce thrombotic risk in patients with an acute coronary syndrome, atrial fibrillation, and/or a venous thromboembolism
Distinguish among diabetes medications in their ability to reduce the risk of heart failure readmission
Integrate guidance for periprocedural management of anticoagulation into clinical practice
---
Syllabus
Download a PDF of Presented slides.
DOWNLOAD
Speakers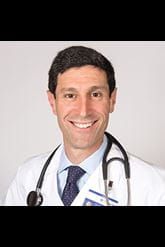 Ty J. Gluckman, MD, FACC, FAHA, is medical director of the Center for Cardiovascular Analytics, Research, and Data Science (CARDS) at the Providence St. Joseph Heart Institute in Portland, Oregon and an adjunct faculty member of the Ciccarone Center ...