Finding A Place to Breathe: Primary Care and the Management of Severe Asthma
Description
During this program, a specialist physician and a primary care educator will share interpretive insights into guidelines on severe asthma diagnosis, multidisciplinary patient management, and practical implications of clinical trials with available and emerging biologic medications. This program will include prerecorded video vignettes highlighting patient-clinician interactions demonstrating approaches to patient education, workups of cases of severe asthma, and ongoing monitoring of treatment responses.
Learning Objectives
Identify patients with severe asthma based on recommended measures of symptom control, medical history, and treatment responses
Describe biologic medications that have been approved by the US Food and Drug Administration for the treatment of severe asthma
Contribute to multidisciplinary care for patients for severe asthma to maximize treatment efficacy and adherence, and minimize symptoms, exacerbation risks, and medication-related toxicities
Educate patients with severe asthma about disease-related risks, long-term management goals, and treatment options
---
Syllabus
Download a PDF of the Presented Slides
DOWNLOAD
Speakers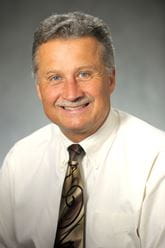 Dr. Reynold Panettieri, Jr, is the Director of the Institute for Translational Medicine and Science and Vice Chancellor for Translational Medicine and Science at Rutgers University, and the former Director of the Airways Biology Initiative at the Uni...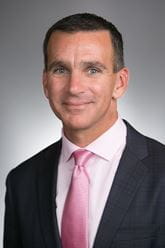 Chuck grew up in Northern California and completed his undergraduate degree at Harvard University. He attended medical school at the University of Wisconsin – Madison and completed residency training in Family Medicine at UC Irvine. He stayed on as...
---
Educational Partners
Integritas Communications, LLC
Commercial Supporters
AstraZeneca