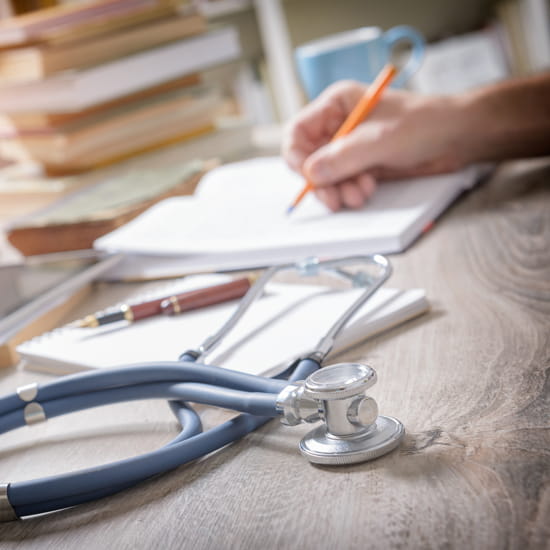 Published September 12, 2019
This is a short excerpt from a talk on Medical Literature Updates that I present at Pri-Med and American Academy of Family Physicians conferences. I've been at UMass since 1996, and before that I owned a private practice. I'm also the editor of 5-Minute Clinical Consult, where I'm able to keep current and read as part of my job. Below are five practice-changing medical literature updates from my talk that you don't want to miss.
#1: Non-Alcoholic Fatty Liver Disease
Internationally, one in four adults has non-alcoholic fatty liver disease; in the US, one in three adults has it. The cost of fatty liver disease now mirrors stroke. It's tied as the second-most-costly illness in the US. We think a lot about type 2 diabetes, insulin, and A1Cs, and these patients are going to have liver disease – a subset is going to go on to develop cirrhosis, and either need a transplant or die. One in three adults.
How to Diagnose Non-Alcoholic Fatty Liver Disease
If you don't address it early, patients are going to get ill young. So how do you diagnose and treat this?
For patients who are overweight and have a BMI over 30, try to feel their liver when they are lying down. If you can feel their liver, get LFTs and an ultrasound.
When the ultrasound report comes in, bring the patient in and review it with him or her. If the report says, "Diffusely echogenic, most consistent with moderate to severe non-alcoholic fatty liver disease," patients' first response is usually that they don't drink much. Let the patient know that alcohol will not cause this disease to progress – it's the other carbohydrates that will.
Stress that this is reversible until the disease progresses.
One of the most effective ways to treat non-alcoholic fatty liver disease is with weight loss, and I've had tremendous success helping patients lose weight using fiber. Below are a few remarkable studies on the impact fiber can have when added to your diet.
#2: Fiber
This study looked at morbidly obese patients who consumed 35 grams of fiber and 0.8 grams per kilogram of lean protein a day. That was the diet – adding fiber and making no other changes. At 12 weeks, on average, the intervention group lost four pounds while the placebo group gained weight. It's remarkable.
How do you get 35 grams of fiber a day?
Vegetables: 7-10 servings of non-starchy vegetables every day.
Psyllium powder: Psyllium is a soluble fiber, which makes hard stool softer and diarrhea stools firmer. Some brands also make a version with Stevia – be sure to advise patients to use this one rather than the sugared version.
Fiber gummies: These contain inulin, another soluble fiber. It doesn't necessarily help you lose weight, but it does cause some gastric distention and decreases appetite.
Insoluble fiber: This is the fiber that increases colonic transport. The most densely available, easy-to-take insoluble fiber is a Kellogg product called Bran Buds (which I don't advertise). A third of a cup has 12 grams of insoluble fiber ‒ you can take every patient in your practice who has a constipation problem and have them start eating this cereal.
Effect of psyllium fiber on A1C
This systematic review published in Nutrition Journal asked obese type 2 diabetics to consume 10 grams of fiber a day for eight weeks. At eight weeks, the intervention group lost an average of seven pounds, and their A1C dropped from an average of 8.5 to 7.5 – both are highly statistically significant. This is with just 10 grams of psyllium fiber a day. Except for insulin, we don't have a drug that drops your A1C one percentage point.
Effect of soluble fiber on glycemic control
This study, published in Diabetes Care, looked at the role of soluble fiber on glycemic control, in randomized control trials, over three weeks. The average dose was 13 grams a day. A1Cs dropped, fasting glucose dropped, and insulin resistance dropped. This was the conclusion published in Diabetes Care: "Viscous fiber supplement improves conventional markers of glycemic control beyond usual care and should be considered in the management of type 2 diabetes." I recommend soluble fiber to all my patients with type 2 diabetes and anyone trying to lose weight.
#3: Self-Reported Penicillin Allergy Inaccurate
According to a study published by the Mayo Clinic, approximately 8% of the population believe they have a penicillin allergy, and about 10% of inpatients believe they do. On challenge, over 90% tested negative for penicillin allergy. Well, why? People associated diarrhea or a rash with a time they took penicillin (maybe as a child). It turns out that 80% of people with true penicillin allergy lose their IgE-mediated response after 10 years. The take-home message is to send everyone who thinks they have a penicillin allergy to be tested.
Why is it so important for patients with a believed penicillin allergy to be retested?
If patients think they have a penicillin allergy, their risk for developing MRSA or C. diff dramatically increases because they have to be treated with other drugs. If a patient who believes he or she has a penicillin allergy comes in with an infection and has a dental abscess, you're treating that patient with clindamycin, which essentially wipes out most of their gastric microbes, increasing adverse risks dramatically. In the past year, I've referred every single patient who believes he or she has a penicillin allergy to an allergist (unless the patient was in the emergency department with anaphylaxis getting epinephrine), and not one has tested positive. I urge you to do the same to save patients from horrible treatments and the risk of C. diff and MRSA, and to save them money by avoiding ultra-powerful and highly problematic drugs.
#4: High Blood Pressure Reading
This simple study published in JAMA Internal Medicine looked at what happens when a patient comes into your office and has a high blood pressure reading. When that blood pressure reading was repeated at the end of the visit, over 50% of the patients had normal blood pressure readings. This is not news to us – patients are brought in, instructed to sit on the exam table, a handheld blood pressure monitor is used, and 165/99 flashes in bright red in your EHR. Instead, at the end of the visit, sit patients down in a chair with their back supported and their feet on the floor, and chat with them for a few minutes, and then use an automated cuff. When I do this in my practice, patients' blood pressure has returned to normal well over 50% of the time. Avoid making a blood pressure determination on one reading, and talk to your staff constantly about taking blood pressure properly.
#5: Diet – Fast Food and Asthma
This quick study evaluated whether or not there was a correlation between fast food consumption and atopic disorders. The results showed that the consumption of fast foods increased the risk of asthma and eczema. Consumption of three or more fast-food meals per week – in particular, three or more burgers per week – increased the risk of asthma, severe asthma, severe eczema, and severe rhino-conjunctivitis.
These are just a few points from my Medical Literature Updates course, which covers 10 practice-changing studies in more detail. You can attend this session in person at Pri-Med Midwest in Rosemont, IL, this October or complete the free CME/CE course online to earn up to 0.75 AMA PRA Category 1 Credit™.
Sources:
ScienceDaily. (2019, July 3). Economic burden of fatty liver disease in US is $32 billion annually, new study finds. Retrieved from https://www.sciencedaily.com/releases/2018/07/180703105956.htm
Nutrition. (2018, October). A nonrestrictive, weight loss diet focused on fiber and lean protein increase. Retrieved from https://www.ncbi.nlm.nih.gov/pubmed/29704862
Nutrition Journal. (2016, October 12). Soluble fibers from psyllium improve glycemic response and body weight among diabetes type 2 patients (randomized control trial). Retrieved from https://nutritionj.biomedcentral.com/articles/10.1186/s12937-016-0207-4
American Diabetes Association. (2019, January). Should Viscous Fiber Supplements Be Considered in Diabetes Control? Results From a Systematic Review and Meta-analysis of Randomized Controlled Trials. Retrieved from https://care.diabetesjournals.org/content/early/2019/01/03/dc18-1126
Mayo Clin Proc. (2018, January). Evaluation and Management of Penicillin Allergy. Retrieved from https://www.mayoclinicproceedings.org/article/S0025-6196(17)30769-3/pdf
BMJ. (2018, April 30). Risk of meticillin resistant Staphylococcus aureus and Clostridium difficile in patients with a documented penicillin allergy: population based matched cohort study. Retrieved from https://www.bmj.com/content/361/bmj.k2400
DOI. (2018, July 4). Is the consumption of fast foods associated with asthma or other allergic diseases? Retrieved from https://onlinelibrary.wiley.com/doi/10.1111/resp.13339
JAMA Intern Med. (2018, June 1). Association of Repeated Measurements With Blood Pressure Control in Primary Care. Retrieved from https://www.ncbi.nlm.nih.gov/pubmed/29710186