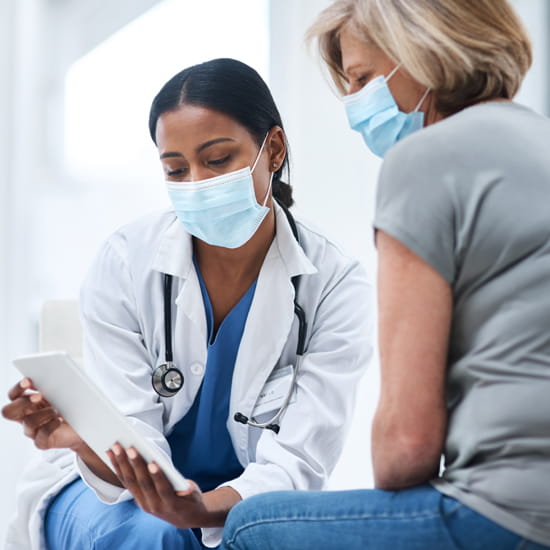 Published November 10, 2021
Published on November 10, 2021
Do you need to fulfill pharmacology continuing education requirements? Read below to learn more about our top pharmacology CME activities, including:
All clinicians want to stay on top of the latest critical trends in order to treat a wide variety of medical problems. Beyond that, it is essential that clinicians participate in regular educational courses to maintain licensure and certification. There are many ways for clinicians to fulfill continuing medical education (CME) and continuing education (CE) requirements, including online courses, instructional videos, podcasts, and virtual or in-person conferences. Identifying courses that meet licensure and certification requirements is one step in the process, but clinicians must also find accredited courses that suit their interests and specialty practices.
We have a wide variety of pharmacology courses since most patients require some form of pharmacological management, and every clinician can benefit from educational advances in this area. Pri-Med offers hundreds of online courses that provide category 1 CME and American Association of Nurse Practitioners (AANP) credit. Plus, all of the course offerings are free and most can be completed during a short break from patient care. Below are four "can't miss" pharmacology CME courses that every clinician should take.
Understanding the Contraceptive Landscape Outside of the Pill
View Course | Faculty: Pamela Kushner, MD, FAAFP, and Kate White, MD, MPH
Are your female patients interested in contraceptive options other than hormonal contraceptive pills? There are several different contraceptive options to discuss with your patients. Dr. Pamela Kushner, a family practitioner, interviews Dr. Kate White, a gynecologist, to learn about the benefits of other contraceptive options like the ring, patch, injection, implant, and intrauterine devices. She advises on side effects that might be less desirable and informs on contraindications of specific pharmacologic options. Also, hear some useful information about emergency contraception prescribed to patients with a body mass index of 26 or higher, which encompasses approximately 60% of America. Listen now to get the latest pharmacology updates on contraceptive methods for women.
Reducing the Burden of Diabetes: Lifestyle and Pharmacology Update
View Course | Faculty: Tina K. Thethi, MD, MPH, FACE
In this on-demand virtual presentation, Dr. Tina Thethi, an endocrinologist, reviews the burden of type 2 diabetes in America—which continues to rise—while exploring the pathophysiological factors associated with the disease. Updated guidelines for glycemic control are also discussed. Clinicians will also learn the various classes of pharmacologic agents that are used to manage type 2 diabetes, and other benefits of antihyperglycemic agents to the cardiovascular and renal systems. Listen now to get the latest pharmacology updates on the management of type 2 diabetes.
Beyond SSRIs: Depression Management from Evaluation to Remission
View Course | Faculty: Dr. Jeffrey Rado, MD, MPH, FAPA
Dr. Jeffrey Rado, a psychiatrist, shares how to handle patients with difficult-to-treat major depression. Clinicians will gain insight on diagnostic considerations for people who do not respond to initial antidepressant pharmacological agents like selective serotonin reuptake inhibitors, as well as treatment options beyond pharmacotherapy. Dr. Rado also lists variables that impact the success of pharmacologic options in patients with major depression. Lastly, take what you've learned in the session back to your practice with practical strategies for treating refractory major depression, including switching pharmacological agents and combining agents. Listen now to learn how to best manage patients with difficult-to-control major depression.
Nonpharmacologic and Non-opioid Pharmacologic Therapies for Acute and Chronic Pain Management
View Course | Faculty: Dr. Charles E. Argoff, MD, FABPM, and Oscar A. de Leon-Casasola, MD
Dr. Charles Argoff, a neurologist and pain specialist, and Dr. de Leon-Casasola, an anesthesiologist, discuss the different nonpharmacologi and non-opioid pharmacologic approaches for patients with acute and chronic pain. The two experts also review recent guideline recommendations from the American College of Physicians, the American College of Rheumatology, US Veterans Affairs and Department of Defense, and the Osteoarthritis Research Society International, and detail the evidence supporting these recommendations. Listen now to learn more about the benefits and risks of nonpharmacologic and non-opioid pharmacologic approaches to pain management.
Pri-Med continues to be a leader in continuing medical education. We make it easy for clinicians to stay on top of the latest developments, particularly in pharmacology. Visit Pri-Med.com to learn more about our online and in-person educational activities that can help you excel in your practice.