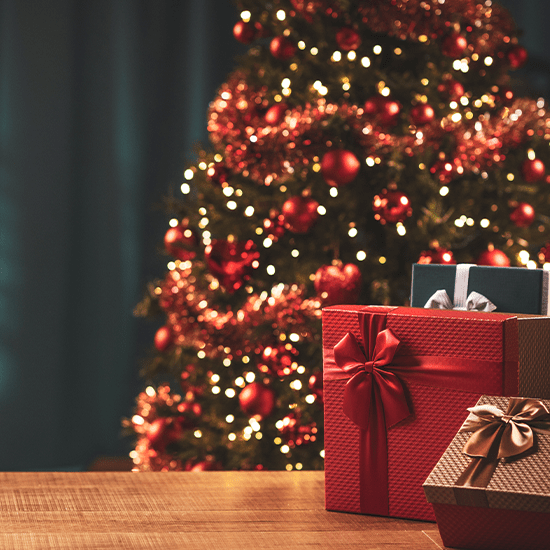 Published December 3, 2022
Published Dec 3, 2022
Morning Report — Not Your Typical Medical Newsletter
We get it, you see a lot of medical newsletters, so hear us out. Once a month, we'll highlight important medical news sprinkled with witty commentary, fun facts, giveaways, and more… because learning should be fun! Subscribe to receive the Morning Report directly.

Mind Over Medication for Anxiety Relief?
MENTAL HEALTH MUSINGS
Though an ancient practice, mindfulness meditation has been rising in popularity these days like it's pickleball. Those who engage in this calming technique (mindfulness, not pickleball) swear by its power to reduce their anxiety and help them stay present. We're intrigued. After all, could 500 million people and Oprah be wrong? Yes, of course. So, scientists flexed their research muscle and conducted a clinical trial comparing mindfulness meditation with the commonly used antidepressant escitalopram.
Researchers randomly assigned nearly 300 adults with anxiety disorder to eight weeks of either a daily dose of escitalopram (flexibly dosed from 10 to 20 mg) or a weekly mindfulness-based stress reduction (MBSR) class with daily meditation "homework." Both groups achieved a 30% reduction in anxiety symptom severity, with vastly fewer side effects occurring in the MBSR's group. Perhaps Oprah had been steering us right all along. But hasn't she always?
Key takeaway
While this trial showed MBSR to be noninferior to escitalopram, the study authors do not suggest replacing pharmacotherapy with mindfulness. They simply ask clinicians to keep an open mind to mindfulness as an intervention option for anxiety. It may work for some but be impractical for others. Or it may prove effective as a complement to pharmacotherapy. So, how can you help patients with anxiety put mindfulness into practice? Start by searching for MBSR programs in your area or check out UMass' online and in-person MBSR program, developed by MBSR's founder, Jon Kabat-Zinn. And for the CliffsNotes version of mindfulness, watch Oprah's conversation with Dr. Kabat-Zinn, in which she distills this complex concept as only she can. We'll never doubt her again.
USPSTF Recommendations for Anxiety and Depression Screening in Younger Population
GUIDELINE GUIDANCE
Speaking of anxiety, the US Preventive Services Task Force (USPSTF) has new screening recommendations to share. After recently releasing its draft recommendation encouraging anxiety screening in all adults, the task force turned its focus toward the younger population. In another first, the members recommend screening children and adolescents aged 8 to 18 years for anxiety (B recommendation). Evidence is insufficient in those <8 years.
The task force also reinforced its 2016 recommendation to screen adolescents ≥12 years for depression (B recommendation). Evidence for or against screening children <12 years is lacking.

These screening recommendations apply to children and adolescents who do not show symptoms of anxiety or depression and have not received a previous diagnosis of either condition.
Of note, the USPSTF found insufficient evidence to balance the benefits and harms of suicide screening in this age group, so they stopped short of making that screening recommendation.
Key takeaway
The USPSTF recommends that you continue to screen patients ≥12 years for depression and that you now screen those ≥8 years for anxiety as well. The task force was unable to deliver evidence-based guidance on how often to screen but suggests a reasonable approach may be to offer opportunistic screening in those who present to your practice less frequently and to conduct repeated screening in patients with risk factors.
Patient Case: Kris Kringle
1,750-year-old man with facial erythema and truncal obesity; exhausted but jolly
In the spirit of the holidays, clinicians with too much time on their hands have taken to the internet to diagnose conditions possibly afflicting Santa Claus. While Father Christmas may be the picture on every wrapping paper, he's far from the picture of health, given his advanced age, pipe smoking habit, and demanding job. After conducting a thorough literature review (and meta-analysis) of all suggested diagnoses, we feel confident in sharing the following differential diagnosis:
Lumbar back strain from repetitive hoisting of a 660-million-pound toy sack

Calcaneus fracture from high-impact falls via chimney descent or roof jump

Soot-induced nasal pharyngitis

Rosacea—see those classic rosy cheeks

Lyme disease from traveling with nine reindeer—we hear Rudolph is a tick magnet

Gravitational edema from hours of flying

COPD from repeated chimney travel and a lifetime of pipe smoking

Insomnia—third-shift jobs wreak havoc on the circadian rhythm

Dorsomedial hypothalamic nucleus (DMH) lesion, given that t

he DMH nucleus is responsible for the emotion of rage—an emotion Santa self-reports not experiencing
Cardiomegaly—whose heart is bigger than Santa's?
When advised to slow down and practice self-care, Santa ho-ho-ho'd, "I'm no spring chicken, but I plan on outlasting the Easter Bunny." Bold words from the man in red, but so far, he's backed them up. Immortality seems to be his thing.
An Ounce of Prevention in Type 1 Diabetes Mellitus
ENDO END POINTS
The headline "FDA approves first treatment to delay onset of type 1 diabetes" went viral faster than RSV this month. The monoclonal antibody teplizumab, a first-in-class biologic therapy, may delay the onset of type 1 diabetes mellitus (T1DM) in patients ≥8 years of age who are at elevated risk of developing the disease. The therapy serves as a roadblock for T-cell−mediated autoimmune destruction of pancreatic beta cells.
The FDA approval of teplizumab marks a significant shift in the research and management of T1DM and has many clinicians and patients cheering. However, frequent Morning Report contributor Debbie Downer—with her unflagging commitment to "keeping it real"—offers a series of caveats to tame our alacrity. (1) The wholesale cost is an astronomical $194,000. (2) In the clinical trial, the average delay to developing symptomatic T1DM was two years, which may or may not be clinically relevant. (3) The therapy is effective for only a small subset of patients with knowledge of their increased risk and with appropriate genetic markers. (4) Trial participants experienced headaches, rash, and low white blood cells and lymph cells, and specific warnings exist for certain patient groups. All true, Debbie, but have you considered the upside?
Key takeaway
The FDA approval of teplizumab comes on the heels of a clinical trial showing that intravenous administration of the drug for 14 days can impede the progression from stage 2 T1DM (asymptomatic beta-cell autoimmunity with dysglycemia) to stage 3 T1DM (the onset of symptomatic disease). This drug may afford patients months or years without the burdens and risks associated with stage 3. Naturally, eligible patients must first be identified—we're all ears on screening changes for T1DM. In the meantime, a multitude of diabetes experts are encouraged by this breakthrough approval. Colin Dayan, professor of clinical diabetes and metabolism at Cardiff University School of Medicine, said, "This will lead to many more people being identified who are in the earliest stages of losing their β cells, which could prevent up to a thousand people a year from having emergency hospital admissions to start insulin."
Rapid-Fire COVID-19 Updates
COVID QUICK HITS
Pearls from the AHA 2022 Scientific Sessions
CARDIO CORNER
The American Heart Association (AHA) 2022 Scientific Sessions in Chicago was the place to be last month. It boasted a who's who of thought leaders and groundbreaking education, and—unlike a Taylor Swift concert—you could actually get tickets to it. But in case you couldn't attend, here are two shiny pearls from the event:
Statins + cholesterol-measuring test = prevention of secondary cardiac event
One in five people who experience a myocardial infarction will be hospitalized with a second one within five years. Fortunately, most of these second events can be avoided if the patient's PCP takes these two steps: (1) prescribes a statin and (2) administers a cholesterol-measuring blood test. A retrospective study of nearly 70,000 people found that these two interventions dropped the risk of a second cardiac event (within three years) from 60% down to 6%. Heartening news for all high-risk patients! We hope this reinforces what you're already doing for this patient population and helps patients take heart that interventions can change their fate.
Statins vs dietary supplements for lowering cholesterol
In a small prospective trial, researchers randomly assigned patients with elevated LDL cholesterol to the statin rosuvastatin (5 mg daily), placebo, or one of six dietary supplements claiming cholesterol-lowering benefits: fish oil, cinnamon, garlic, turmeric, plant sterols, and red yeast rice. It was no contest—much like the PR battle between Swifties and Ticketmaster. The statin performed as advertised, showing a 35% relative reduction in LDL-C, whereas the supplements fared no better than snake oil (or placebo, in this case). Given these findings and the high cost of these supplements, patients may want to spend their money elsewhere.
Based on this small sample of sessions, the big winner at AHA 2022 was statins. Both studies reinforced not only the efficacy of this powerhouse therapy but also the importance of diligent clinical care in the prevention of cardiovascular disease. The findings serve as a reminder to carefully follow up after a first cardiac event and to dispel potentially false advertising claims about "cholesterol-lowering" dietary supplements. "These are timely reminders given that the incidence of heart attacks significantly increases around the holidays, peaking on Christmas Eve," interjects Debbie Downer once again, always available to ruin the holidays.
Interested in more healthcare news? Here are some other articles we don't want you to miss:
Morning Report is written by:
Alissa Scott, Author
Aylin Madore, MD, MEd, Editor
Eleni Scott, MD, Editor
Would you like to share your feedback with Morning Report? Drop us an email at morningreport@pri-med.com to let us know how we're doing.
Please note that the summaries in Morning Report are intended to provide clinicians with a brief overview of an article, and while we do our best to select the most salient points, we ask that you please read the full article linked in each summary for clarification before making any practice-changing decisions.
Enjoying Morning Report? Subscribe & Share It With Your Colleagues!
Is Morning Report for you? It is if . . .
You're someone who needs quick-hitting, accurate medical news and you're a fun and witty healthcare professional who wants your news with some flare.
You don't just need to know about the latest metabolism study–you also need to know how it parallels an Alanis Morissette hit. If you're reading about acupuncture treatment, you need us to skip the needle puns and get right to the point. We keep things simple, but when we do get into the scientific weeds, we always remind you to check for ticks.
Subscribe to receive the Morning Report directly in your inbox the first Saturday of every month.
As a leader in CME/CE for 27+ years, Pri-Med provides evidence-based in-person and online CME/CE for primary care clinicians. Explore our education to earn credits and stay informed on the most current clinical strategies relevant to your daily practice.