Back to the Future: Yesterday's Medicines, Today's Insights, Tomorrow's Cures
Description
There exist many scientifically promising, immediately implementable and affordable therapies that are not part of mainstream medicine. Many of these ideas are quite old. Some use FDA approved drugs in a new indication. Others focus on lifestyle or dietary manipulations. Yet others rely on nutritional supplements. These therapies share one common feature: they languish because there is not enough money to be made on them and so there is little incentive for industry to fund their development and to rigorously test them in human studies. Dr. Sukhatme will discuss the importance and benefits of studying these - "financial orphans" - drawing largely on stories from the world of cancer - and discuss challenges in trying to make them more widely available and accepted. He will suggest how internists can drive this process, with examples from the cancer arena.
Learning Objectives
To explain that there are scientifically promising and immediately implementable medical treatments that are not being adequately developed and clinically tested due to financial considerations.
To name the broad categories of remedies that fall into this realm and to give examples from the world of cancer.
To name some of the challenges that need to be overcome in solving this problem and to understand how internists can drive this agenda.
---
Speakers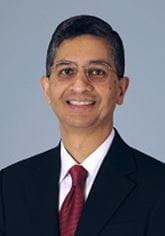 Vikas P. Sukhatme MD ScD is the Victor J. Aresty Professor of Medicine at Harvard Medical School, and Chief Academic Officer and Harvard Faculty Dean for Academic Affairs at Beth Israel Deaconess Medical Center. As a physician-scientist, Dr. Sukhatme...