Health Care Under Fire in Syria
Description
The talk will briefly outline the history of the Syrian conflict to give historical and contextual understanding. The primary focus will be on how attacks on Syria's health-care infrastructure have driven medical networks underground. Clinics and hospitals are built into caves, basements, and apartment buildings. Health care workers operate under extremely hostile conditions with very limited resources. They endure the risk of imprisonment, sniper fire, barrel bombs, chemical weapons, and targeted missile attacks. This talk will focus on how local Syrian volunteers and professionals come together to provide health care for their communities under the harshest conditions.
Learning Objectives
Understand the history of the Syrian conflict - with an emphasis on the destruction of Syria's health care infrastructure and its effects on local communities
Understand life inside an underground Syrian field hospital under siege and under fire from eyewitness, on the ground pictures
Discover how to help, volunteer, and advocate on behalf of Syrian health care workers, their patients, and Syrian refugees
---
Syllabus
Download a PDF with further information.
DOWNLOAD
Speakers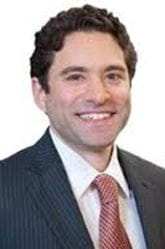 Dr. Samer Attar is an orthopedic surgeon with Northwestern Medicine. He has been has been on several surgical missions to Jordan and Syria with the Syrian American Medical Society and Doctors without Borders. He was the last Syrian American Medical...