Practical Guide to the Management of Atherogenic Lipids
10:00 AM - 11:15 AM
Ballroom BC, Level 3
Description
Elevated triglyceride (TG) levels are associated with significantly increased cardiovascular mortality and morbidity. While statins remain the mainstay of dyslipidemia, a large residual risk remains in patients treated to LDL-C goals. This program will be presented by distinguished experts in the field to provide the healthcare professional managing dyslipidemia with a clinical background of the problem, methods to screen and diagnose, evidence-based strategies, and clinical treatment plans to improve outcomes of their patients.
Learning Objectives
Discuss the etiology, diagnosis (including non-HDL-C), and risk assessment of hypertriglyceridemia (HTG), and the impact of residual CVD risk that remains beyond statin therapy, including patients with HTG
Summarize the clinical and genetic evidence for the observational and causal association between elevated triglycerides (TG) / TG-rich lipoproteins and atherosclerosis
Apply evidence-based guidelines to lifestyle and therapeutic approaches for managing patients with elevated non-HDL-C and HTG
Describe the anti-atherosclerotic / anti-inflammatory properties of TG-lowering agents, with a focus on prescription omega-3 fatty acids, and biologic/clinical characteristics of EPA and DHA
Relate the current status and recommendations on omega-3 FA dietary supplementation; Increase competency to formulate an action plan for managing elevated non-HDL-C and HTG, taking into account overall therapeutic value to achieve individualized patient goals
---
Syllabus
Download a PDF of Presented Slides
DOWNLOAD
Speakers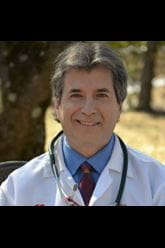 Michael Miller, MD is Professor of Cardiovascular Medicine at the University of Maryland School of Medicine, serves as Chair, American Heart Association Clinical Lipidology Council, He is also a Member of the AHA Leadership Committee and Nutrition an...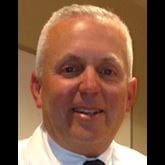 Dr. Underberg is a Clinical Lipidologist. He is a Clinical Assistant Professor of Medicine at NYU School of Medicine and the NYU Center for Prevention of Cardiovascular Disease. He is also the Director of the Bellevue Hospital Lipid Clinic. Dr. Under...
---
Educational Partners
Commercial Supporters
Amarin Pharma Inc.