ConnectED: Primary Care Perspectives in the Management of COPD
1:10 PM - 2:25 PM
Hall A, Level 1
Description
Take a deep dive into treatment, assessment, and diagnosis of COPD with faculty experts. This talk will engage learners on identifying COPD through spirometry and symptom assessment and provide critical education on individualizing therapy to guideline recommendations and important patient characteristics, such as patient subtype, symptomology, exacerbation risk, and phenotype. Through review of self-management strategies and observation of proper inhaler technique, participants will gain insights on patient education and be equipped to effect change in their practice.
Learning Objectives
Improve understanding of diagnosis and assessment of COPD, so as to better incorporate guideline recommendations and diagnostic tools to establish severity of disease and stratify care.
Initiate and individualize therapy for patients with COPD based on guideline recommendations, patient subtypes, symptomology, exacerbation risk, and phenotype characteristics.
Understand proper techniques for inhaler use and other self-management strategies, in order to effectively educate COPD patients and their caregivers, so as to help improve management and health outcomes.
---
Syllabus
Download a PDF of Presented Slides
DOWNLOAD
Speakers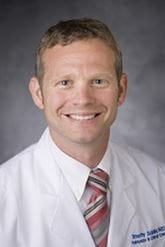 Dr. Scialla received his medical degree from the University of Pennsylvania School of Medicine is 2003. He then joined the Osler Training Program at the Johns Hopkins Hospital as an intern in 2003 and completed his residency training in 2006. He was ...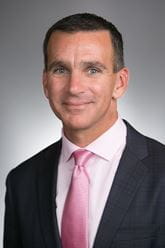 Chuck grew up in Northern California and completed his undergraduate degree at Harvard University. He attended medical school at the University of Wisconsin – Madison and completed residency training in Family Medicine at UC Irvine. He stayed on as...
---
Educational Partners
Commercial Supporters
GlaxoSmithKline