Tackling Depression & Anxiety in Primary Care
4:15 PM - 5:00 PM
Room 1, Level 1
Description
This lecture will focus on assessment and management of depression and anxiety in primary care. In addition to receiving an overview of screening tools and interview techniques, attendees will learn about challenges and obstacles to treating depression and anxiety. Topics will include recognizing frequent symptom presentations, differential diagnosis, common mistakes in prescribing, and a brief review of new medications. The speaker will discuss a treatment-to-target approach and how to choose medications based on side effect profile and target symptoms. Management of suicidal ideation and deciding when to refer are also highlighted topics for discussion in this session on the urgent need for optimal treatment of depression and anxiety in primary care.
Learning Objectives
Recognize the clinical significance of and need for treatment of depression and anxiety in primary care
Perform the initial assessment of depressive symptoms and appropriate follow-up
Identify common presentations of anxiety and how to manage them
Describe the measurement-based treatment-to-target approach with respect to depression and anxiety
Develop moderate comfort with and skill in administering and managing psychotropic medications for anxiety and depression
---
Syllabus
Download a PDF of the presented slides.
DOWNLOAD
Speakers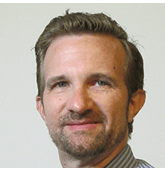 Jeffrey Rado is board certified in both internal medicine and psychiatry and has over 10 years' experience integrating psychiatry and internal medicine in primary care settings. In this context, he has provided real-time psychiatric consultation to i...