Coffee with Dr. Chopra: Liver, Live Longer, Living with Purpose
12:45 PM - 1:45 PM
Room 1, Level 1
Description
In this session, Dr. Chopra, a world-renowned hepatologist, thinker, inspirational speaker, and best-selling author, will answer your questions. This session will focus on liver disease, the second human genome, reflecting on the two most important days in your life, and what each one of us can do to live a more purpose-driven life.
Learning Objectives
Describe the best evidence for prevention and treatment of liver disease
Understand the microbiome and how it impacts health
Focus on self-care to prevent burnout and live a fulfilling life/career
---
Speakers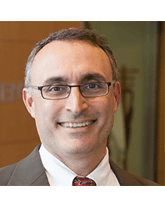 Dr. Domino is a family physician and director of Predoctoral Education in the Department of Family Medicine and Community Health at the University of Massachusetts Medical School. He is the editor-in-chief of "The 5-Minute Clinical Consult" series, a...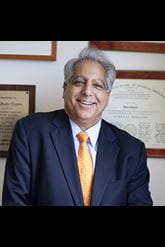 Sanjiv Chopra, MD, is Professor of Medicine and former Faculty Dean for Continuing Medical Education at Harvard Medical School. He currently serves as a Marshall Wolf Master Clinician Educator in the Department of Medicine at Brigham and Women's Hosp...