Aging-in-Place and Navigating Transitions to Assisted Living
Description
Our patients are aging before our very eyes. A 72-year-old patient who used to come bounding down the hallway, is now, fifteen years later, using a walker and taking ten minutes to enter the exam room. We are facing questions from concerned adult children about whether their parents -- your patients -- are safe living, driving, or managing finances alone. Participants will review the factors that impact aging-in-place, learn about office-based tests evaluating a senior's independence, receive information regarding available support resources, and gain insights on navigating transitions to long-term communities. The lecture will also discuss the options in long-term care living and innovative alternatives in the long-term care field. *Aging-in-Place and Navigating Transitions to Assisted Living meets the criteria of the Texas Medical Board for 0.66 credits of medical ethics and/or professional responsibility. Please check your individual state licensing board requirements before claiming medical ethics and/or professional responsibility credit.
Learning Objectives
Understand what office-based tests can be performed to measure a senior's ability to continue aging-in-place successfully
Identify what resources are available for seniors to continue living in their homes and how to connect effectively to these resources
Discuss the current options in long-term care: independent living, assisted living, and continuing care retirement communities
Describe innovative alternatives in future long-term care for seniors
---
Syllabus
Download a PDF of the presented slides.
DOWNLOAD
Speakers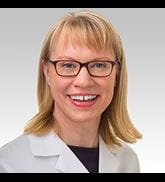 Dr. Lindquist is a geriatrician and the section chief of Geriatrics at Northwestern University Feinberg School of Medicine, Chicago, IL. She is a graduate of Northwestern University Feinberg School of Medicine and has also completed her Masters in Pu...