The Old and The Restless: Adult ADHD
Description
The speaker will illustrate how ADHD manifests in adulthood and explore assessment and management tools. In addition to a deep dive into the complicated interface between stimulant treatment and addiction, participants will learn about old and new stimulants along with behavioral interventions. Understanding mindfulness as a tool for ADHD will help learners make a difference in their patients with ADHD.
Learning Objectives
Diagnose ADHD in adulthood
Understand treatment options for ADHD in adulthood
Treat ADHD in a patient who is also an addict
Learn non-pharmacological interventions for adult ADHD
---
Syllabus
Download a PDF of the presented slides.
DOWNLOAD
Speakers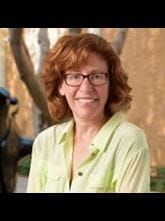 Shirah Vollmer, MD is a Clinical Professor of Psychiatry at the David Geffen UCLA School of Medicine. She is a board certified child and adult psychiatrist and she is a psychoanalyst. She is on faculty at Loyola Marymount University, The New Center f...