Putting the Patient First: Best Practices in Managing Cardiovascular Risk and Other Modifiable Risk Factors
Description
Cardiovascular disease, obesity, and diabetes are closely linked, physiologically and epidemiologically. This session reviews the latest evidence on the management of hypertension, dyslipidemia, and cardiovascular risk in the patient with diabetes. Learn to assess cardiovascular risk, interpret guidelines, and optimize therapy for your complex cardiometabolic patients. Lastly, understand the role that newer diabetes therapies can play in reducing cardiovascular risk in patients with diabetes.
Learning Objectives
Apply current evidence and proven clinical strategies to reduce comorbid cardiovascular risk and complications of diabetes, including heart failure, hypertension, dyslipidemia, coronary artery disease, and stroke
Describe the pathophysiologic links between diabetes and cardiovascular disease
Evaluate potential cardiovascular impact when selecting antihyperglycemic agents
---
Syllabus
Download a PDF of the presented slides.
DOWNLOAD
Speakers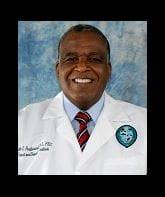 Keith C Ferdinand, MD, is Professor of Clinical Medicine at the Tulane University School of Medicine and the Tulane Heart and Vascular Institute in New Orleans, Louisiana. He was previously Professor of Clinical Pharmacology at Xavier University, New...
---
Educational Partners
Commercial Supporters
Lilly. For further information concerning Lilly grant funding visit www.lillygrantoffice.com., Merck & Co., Inc., Novo Nordisk Inc., Sanofi US