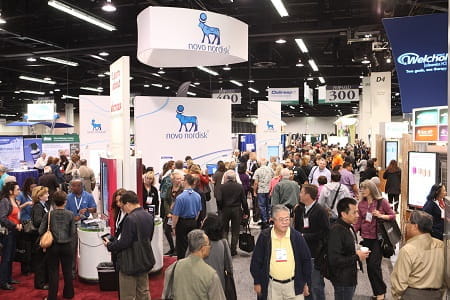 The Pri-Med Exhibit Hall is your chance to learn about and compare hundreds of the healthcare industry's latest products, treatments, and technologies in one place.
Exhibit Hall Hours
December 3

8:30 AM - 4:30 PM

December 4

8:30 AM - 4:15 PM

December 5

8:30 AM - 1:15 PM
---
Exhibit Floor Highlights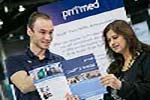 Pri-Med Booth
Visit the Pri-Med Booth to register for 2021! Relax, recharge and refuel with a cup of a coffee and a comfortable place to sit and relax. Charging stations will be available.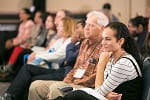 Industry Theaters
Join us for an informational snack break or lunch discussion about the latest clinical information as it relates to a specific disease state.
---
Exhibitor List
AbbVie

303

Amarin Pharma Inc.

528

AstraZeneca

522

Biohaven Pharmaceuticals

315

Boehringer Ingelheim Pharmaceuticals, Inc.

123

Calmoseptine

812

Ellman, A Cynosure Company

323

Exalenz Bioscience Ltd.

318
I.C. E., Inc.

534

Novartis Pharmaceuticals Corporation

408

Salix Pharmaceuticals

622

Shader Productions

833

Takeda Pharmaceuticals U.S.A., Inc.

403

Takeda Pharmaceuticals U.S.A., Inc.

728

Ultimate Creations

733

Xlear, Inc.

321