Exhibits & Sponsors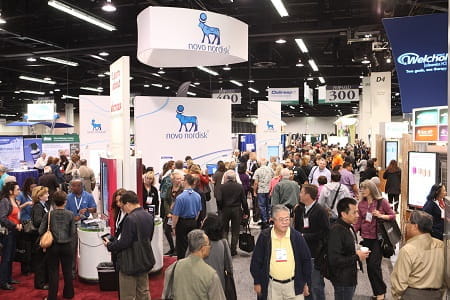 The Pri-Med Exhibit Hall is your chance to learn about and compare hundreds of the health care industry's latest products, treatments, and technologies in one place.
February 19

8:30 AM - 4:30 PM

February 20

8:30 AM - 4:15 PM

February 21

8:30 AM - 1:15 PM
---
Exhibit Floor Highlights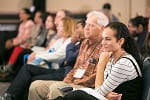 Industry Theaters
Join us for an informational snack break or lunch discussion about the latest clinical information as it relates to a specific disease state.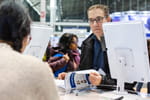 Pri-Med Booth #621
Stop by the Pri-Med Booth to have any questions answered, view the national conference schedule, find out about online resources and tools, and register for next year's Annual Conference.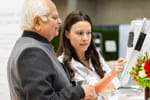 Register for Next Year to Save
Register for Pri-Med South 2022 while at the conference to save on registration fees.
---
Exhibitor List
A Fashion Hayvin, Inc.

545

American Association of Kidney Patients

444

Bankers Healthcare Group

437

Biote Medical

636

Boiron

222

Calmoseptine, Inc

323

Cargill

422

Carlson Laboratories

235

Cyalume Technologies, Inc

334

DaVita Medical Group

536

EHRC Technologies

547

Eisai Inc.

529

Elsevier Medical Books

605

Epigenomics, Inc.

629

Eskenazi Medical Group

124

Exergen Corporation

537

EZC Pak, PPC Group

322

Genentech

421
GQ Distribution

546

GQ Distribution

649

I.C. E., Inc.

345

Janssen Pharmaceuticals, Inc.

501

Kaneka Nutrients

234

Lippincott Williams & Wilkins

116

Micro Direct, Inc.

325

Millennium Physician Group

103

Natures Wonder

644

Neilmed Pharmaceuticals, Inc.

223

Novo Nordisk, Inc.

409

Percepto Inc

544

Prestige Products Direct

645

RedHill Biopharma Ltd

424

Shader Productions

549

Success Concepts

324

Ultimate Creations

548

WynnPharm Inc.

220