---
Exhibit Floor Highlights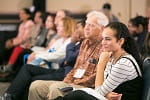 Industry Theaters
Join us for an informational snack break or lunch discussion about the latest clinical information as it relates to a specific disease state.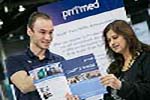 Pri-Med Booth #515
Stop by the Pri-Med Booth to have any questions answered, update your contact information, find out about online resources and tools, and register for next year's Annual Conference.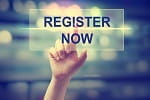 Register for Next Year, and Win Big!
Register for Pri-Med South 2021 while at the conference for a chance to win an iPad.
---
Exhibitor List
A Fashion Hayvin, Inc.

923

Acadian Labs

1106

American Academy of Anti-Aging Medicine

1012

Amgen Inc.

1006

Aspen Medical Products, Inc.

212

Bankers Healthcare Group

202

Boehringer Ingelheim Pharmaceuticals, Inc.

901

Boiron

313

Bristol-Myers Squibb & Pfizer Inc.

909

Calmoseptine, Inc

1013

Capital One

1105

Cargill

406

Carlson Laboratories

311

DaVita Medical Group

1109

DKBmed

817

Doximity

117

EHRC Technologies

1217

Elsevier Medical Books

1010

Epigenomics, Inc.

1201
Exergen Corporation

214

I.C. E., Inc.

1022

Lippincott Williams & Wilkins

200

Medical Consultants Management ACO

1001

Merck

706

Micro Direct, Inc.

408

Natures Wonder

1218

Neilmed Pharmaceuticals, Inc.

208

Novo Nordisk, Inc.

606

Percepto Inc

925

Physicians Seal

617

Shader Productions

1117

Success Concepts

911

Sun Pharma

821

Take Shape for Life

618

The Benel Group

1219

Ultimate Creations

1120

Vitalograph Inc.

203

WynnPharm Inc.

302
February 7

8:30 AM - 4:30 PM

February 8

8:30 AM - 4:15 PM

February 9

8:30 AM - 1:15 PM