Podcast
Cutting Through the Fog: Recognizing Gluten-Induced Neurocognitive Impairment - Frankly Speaking EP 242Guest: Alan M. Ehrlich, MD, FAAFP
Music Credit: Richard Onorato
Gluten exposure is known to cause a number of problems in both those with celiac disease and those with non-celiac gluten sensitivity. One aspect that has not received much attention from the research community is the neurocognitive impairment that can occur following gluten exposure in these individuals. Join us for this podcast to dive into a recent article that describes these effects.
Episode References and Resources:
Edwards George JB, Aideyan B, Yates K, et al. Gluten-induced Neurocognitive Impairment: Results of a Nationwide Study [published online ahead of print, 2021 May 28]. J Clin Gastroenterol. 2021
Begin
Already listened on another platform?
CME/CE Information
0 Credits - Not for CME/CE Credit
Release Date: 9/20/2021
Expiration Date: 9/20/2022
Learning Objectives
Identify the acute neurocognitive impairments that can be caused by gluten exposure
Distinguish between celiac disease and non-celiac gluten sensitivity
Discuss how to screen for celiac disease in those with symptoms that may be due to gluten exposure




Faculty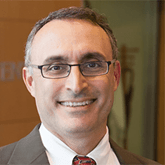 Frank J. Domino, MD
Professor, Family Medicine and Community Health,
University of Massachusetts Medical School, Worcester, MA
Learn More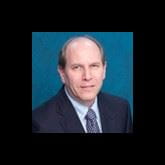 Alan M. Ehrlich, MD, FAAFP
Associate Professor of Family Medicine and Community Health, University of Massachusetts Medical School,
Executive Editor, DynaMed
Learn More
Supporters and Partners
Commercial Supporter
Not Applicable
Education Partner
Not Applicable
Cutting Through the Fog: Recognizing Gluten-Induced Neurocognitive Impairment - Frankly Speaking EP 242