All Online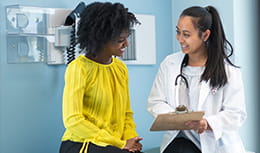 1 CME CREDIT
In this session, the faculty will summarize, and review screening recommendations issued by the USPSTF, prioritizing the most significant and controversial topics. Please note that any data, indications, and guidelines presented in this activity are current as of the recording/release on February 6, 2020, and they are subject to change as new information is published.
---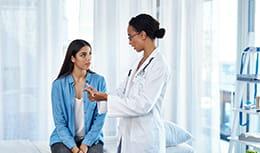 0.25 CME CREDIT
Clinical practice guidelines from the American College of Obstetrics and Gynecology and the United States Preventive Services Task Force recommend against routine Pap smears and bimanual exams in adolescents. This recommendation includes those planning on starting oral contraceptives or with possible sexually transmitted diseases. A recent study found nearly half of all such exams in this age group lack indications. While the evidence indicates a new direction, clinicians have been slow to change their practice. Join us as we discuss the reasons for these guidelines and review appropriate indications for these exams.
---
0.25 CME CREDIT
Frankly Speaking, Live! STIs in the US are a major public health risk with an estimated 20 million new cases per year, more than half occurring in 15-24-year-olds. The USPSTF found intensive counseling in young adults to reduce the likelihood of STIs. Join us as we discuss how to apply these recommendations to your practice.
---