All Online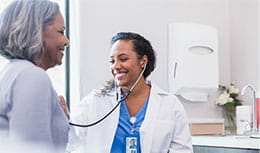 1.5 CME CREDITS
Join Dr. Ty Gluckman and Dr. Rachel Bond as they discuss important areas in cardiology where primary care clinicians can make a big difference. These topics include recognizing aortic and thoracic aneurisms, including screening in appropriate populations. Also included are updates in lipids management.
---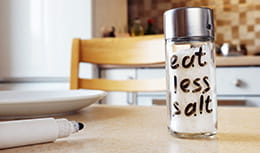 0.25 CME CREDIT
Guest: Robert A. Baldor, MD, FAAFPMusic Credit: Richard Onorato
While the data conflict on how much sodium intake is optimal for preventing cardiovascular disease, it is clear that daily salt intake for most Americans exceeds what is recommended. However, restricting salt intake on an individual or on a public health level has been controversial. An interesting alternative is the use of salt substitutes, which can help to decrease sodium intake while increasing potassium intake, and both have been associated with lowering blood pressure. Join us to hear a discussion on the results of the recently published studies on salt and cardiovascular disease, along with an overview of the Salt Substitute and Stroke Study (SSaSS).
---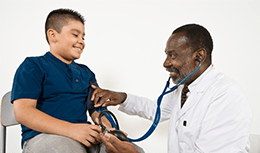 0.5 CME CREDIT
Cardiovascular risk factors leading to the leading causes of death in the United States have their origins in the pediatric age group. This session is intended to give primary care providers a high level view of screening and management for cardio-metabolic risk factors in the pediatric age group based on the most up-to-date guidelines.
---