All Online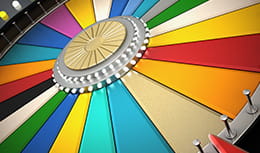 1 CME CREDIT
This interactive session will review common questions that come up in primary care through a wheel game format. Faculty will cover a variety of topics including obstructive sleep apnea, thyroid disease, LGBTQ health, dizziness, adolescent health, as well as current hot topics in medicine. Please note that any data, indications, and guidelines presented in this activity are current as of the recording/release on 2/8/2020, and they are subject to change as new information is published.
---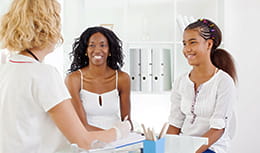 0.25 CME CREDIT
Guest: Jill M. Terrien, PhD, ANP-BCMusic Credit: Richard Onorato
Join us as we review communication styles that influence vaccination uptake by the adolescent population. We will discuss a recent article examining the effects of provider's recommendation styles with adolescent patients regarding HPV and meningococcal vaccines.
---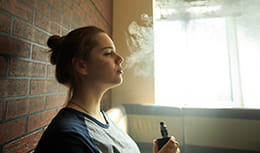 0.25 CME CREDIT
Guest: Susan Feeney, DNP, FNP-BC, NP-CMusic Credit: Richard Onorato
Rates of electronic cigarettes or vaping in teens has increased exponentially over the last 3 years. Prior to the introduction of the sleek 4th generation vaping device, tobacco use in the teen population was decreasing, and rates were low. Recent evidence indicates that teens with low intention to smoke, once they start vaping, are at increased risk of smoking cigarettes in future. Join us as we discuss the implications of this new evidence on our clinical practice and discuss strategies to reduce risk to adolescents.
---