All Online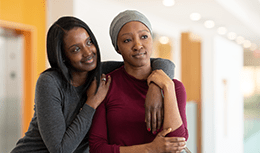 0.75 CME CREDIT
This lecture will discuss the appropriate follow-up of patients treated for the most common cancers. This will include breast cancer, colorectal cancer, Hodgkin's and non-Hodgkin's lymphoma, prostate cancer, and lung cancer. An in-depth discussion of the physical challenges and psychological impacts of a cancer diagnosis and its treatment will prepare you to help your patients with what lies ahead.
---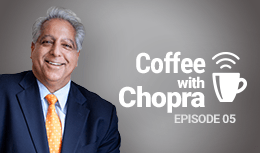 0.5 CME CREDIT
Episode 5: Coffee with Chopra
Join Dr. Sanjiv Chopra in this installment of Coffee with Chopra, as he interviews urologist and author, Dr. Abraham Morgentaler, about topics relevant to Men's Health including prostate cancer, male sexuality, testosterone replacement therapy, and the concept of "male menopause".
---