All Online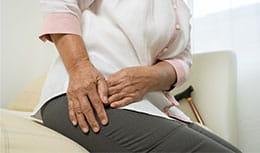 1 CME CREDIT
Hip, knee, and back pain are common complaints in the outpatient setting. It is critical for primary care providers to develop an evidence-based systematic approach to address these complaints. This presentation will improve familiarity with anatomy of the hip, knee, and back through a case-based approach. Learners will be able to generate differential diagnoses for pain in the aforementioned regions and determine appropriate imaging studies using ACR Appropriateness Criteria. The learner will be able to identify cases that require subspecialty care.
---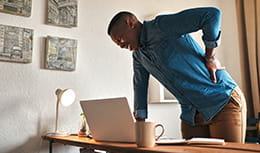 0.25 CME CREDIT
Guest: Jill M. Terrien, PhD, ANP-BCMusic Credit: Richard Onorato
Low back pain often leads to disability and loss of income and is a significant burden on patients and the healthcare system. While muscle relaxants are the third most common prescribed drugs in the treatment of low back pain, recent data demonstrating its use and efficacy are limited. This session discusses a recent systematic review of the safety, efficacy, and accepted use of muscle relaxants in the treatment of low back pain. Don't miss this opportunity to learn how to provide low back pain treatments that have clear benefits for your patients.
---