All Online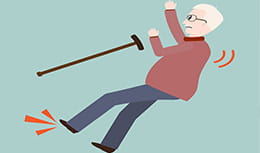 1 CME CREDIT
Falls are a major cause of morbidity and serious health issues in older adults that can have devastating outcomes. Using real-world cases and audience participation, this lecture will discuss a hands-on approach to identifying fall risks, preventing falls, assessing patients post-fall, and treating older adults. Office-based balance and gait assessments that can be conducted in small spaces will be demonstrated. Evidence will be presented about updated recommendations on fall treatments, including simple recommendations to multi-level interventions that improve the care of older adults. Advice on selecting the right durable medical equipment (e.g., canes, walkers, rollators, wheelchairs, and scooters) and measuring for the correct size equipment will be provided. Very few people outlive their canes so many older adult patients use hand-me-downs, resulting in poor posture, gait instability, and additional falls. After attending this lecture, you will understand how to best care for your older adult patients who are prone to fall. Please note that any data, indications, and guidelines presented in this activity are current as of the recording/release on February 8, 2020, and they are subject to change as new information is published.
---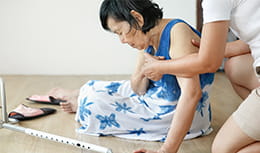 0.25 CME CREDIT
Guest: Jill Terrien PhD, ANP-BCMusic Credit: Richard Onorato
Join us as we discuss falls: a clinical issue that warrants regular assessment in adults over the age of 65.
---