Exhibits & Sponsors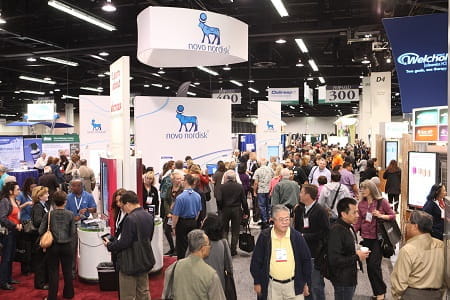 The Pri-Med Exhibit Hall is your chance to learn about and compare hundreds of the health care industry's latest products, treatments, and technologies in one place.
Thursday, June 11

8:30 AM - 4:15 PM

Friday, June 12

8:30 AM - 4:15 PM
---
Exhibit Floor Highlights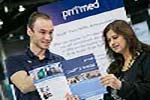 Pri-Med Booth #611
Visit the Pri-Med Booth to register in advance for 2021 at the lowest rate possible! Relax, recharge and refuel with a cup of coffee and a comfortable place to sit and relax. Charging stations will be available.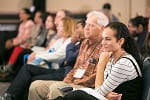 Industry Theaters
Join us for an informational snack break or lunch discussion about the latest clinical information as it relates to a specific disease state.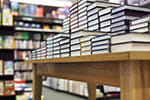 Pri-Med Bookstore and Book Signings
Visit the bookstore to purchase faculty books and recommended resources.
---
Exhibitor List
AstraZeneca

205

Biogen

431

Biohaven Pharmaceuticals

613

Biote Medical

712

Boiron

607

Eisai Inc.

321

Eskenazi Medical Group

819

Exalenz Bioscience Ltd.

615

Exergen Corporation

604

Janssen Pharmaceuticals, Inc.

405

Marley Drug

315

Medicure Inc.

602
Merck

111

Novartis Pharmaceuticals

105

Novartis Pharmaceuticals Corporation

311

Novo Nordisk Inc.

211

Novo Nordisk Inc.

411

Prestige Products Direct

725

RedHill Biopharma Ltd

525

Sunovion Pharmaceuticals Inc.

433

Tactical Medical Solutions

825

Takeda Pharmaceuticals U.S.A., Inc.

414

Teva

224

Xlear, Inc.

611