Exhibits & Sponsors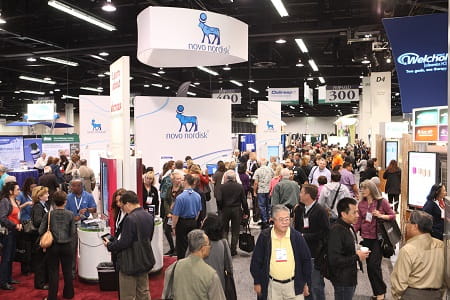 The Pri-Med Exhibit Hall is your chance to learn about and compare hundreds of the health care industry's latest products, treatments, and technologies in one place.
Thursday, May 2

8:30 AM - 4:00 PM

Friday, May 3

8:30 AM - 4:00 PM
---
Exhibit Floor Highlights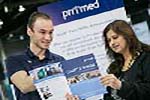 Pri-Med Booth
Visit the Pri-Med Booth to register in advance for 2020 at the lowest rate possible! Relax, recharge and refuel with a cup of coffee and a comfortable place to sit and relax. Charging stations will be available.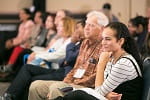 Presentation Theaters
Join us for an informational snack break or lunch discussion about the latest clinical information as it relates to a specific disease state.
---
Exhibitor List
AbbVie

133

Allied Powers, LLC

629

AMGEN

110

AstraZeneca

105

AstraZeneca

608

Biogen

327

Boehringer Ingelheim Pharmaceuticals, Inc.

600

Boiron

511

Calmoseptine

507

Capital One

532

Concentra Primary Care

602

CryoProbe

513

Daiichi Sankyo, Inc.

405

Doximity

603

EHCR Group

527

Epigenomics, Inc.

609

Exact Sciences

225

Exergen Corporation

604

Fotona LLC

515

GlaxoSmithKline

518

Janssen Pharmaceuticals, Inc.

205

KVK Tech

101

Laclede Inc

606
MD Anderson Cancer Center

433

Med-Care

415

Medical Books by Success Concepts

100

Medicure Inc.

613

Merck

119

Methapharm Inc

419

Mission Pharmacal Co

114

Natures Wonder

533

Neilmed Pharmaceuticals, Inc.

504

Novartis Pharmaceuticals

111

Novo Nordisk Inc.

319

Novo Nordisk Inc.

333

Otto Trading, Inc.

529

Pfizer Inc.

112

Prestige Products Direct

633

Sun Pharma

233

Take Shape for Life

426

Ultimate Creations

525

Valeant Pharmaceuticals

425

Vitalograph Inc.

411

Wolters Kluwer

106

Wondfo USA

328